Years ago in Chicago, while studying for a Masters degree in social work, an apartment window from a kitchen table offered a third floor view of red bricks and a concrete corridor leading to an alley. It had its European charm, albeit not much to hold onto visually while sipping a cup of coffee…that is, except for one image I would cherish every year. A harbinger of spring, telling me the grey winter days were limited and it was time for what has now become my all-time favorite season.
A neighbor's bare hands and chalky white forearms would appear, reaching out over the narrow strip of ground between us, sleeves rolled up, digging with great zeal into the dirt. As she turned over the soil to start her garden, I so longed to touch that dirt, to feel the porous grit on my finger tips and under my nails. With the sun pouring on my back, I could pull those weeds for hours, loosening that patch of earth to let it breathe.
There's something within us, I believe, that needs to be connected to the earth. And when we are separated from it, a deficit manifests itself, a longing, a reaching out from our souls to link up. The energy that comes from a day outdoors, with fresh air, and natural living organisms is powerful. Think of how it can turn a day around just going for a walk. Eyes light up from the child within when space opens up to a pasture, or to a ravine of woods, or a bank along a river. Wind blowing through a cottonwood tree, the birdsong or scurry of an animal – these are direct passages to our soul prying open our tightly clamped grips to breathe in vitality.
Our ecological connections to this earth come in many forms. The momentum to convey respect and gracefully interconnect with it has emerged in full force. Many of us feel it.
They certainly do in Madison, Minnesota at Earthrise Farm. Here, Kay and Annette Fernholz, school Sisters of Notre Dame SSND, have a ministry on their organic farm. Their philosophy of our relationship to the planet is one that stretches over the course of geologic time. It pays heed to what happens to us when we become separated, sealed off and in the words of a friend, "sanitized from the work of raising food."
A visit to this small farm offers lessons of the natural cycle of the bio-diverse eco-system in full gear. Instead of chemicals and heavy industrial mechanics, Mother Nature and human elbow grease take care of what's needed.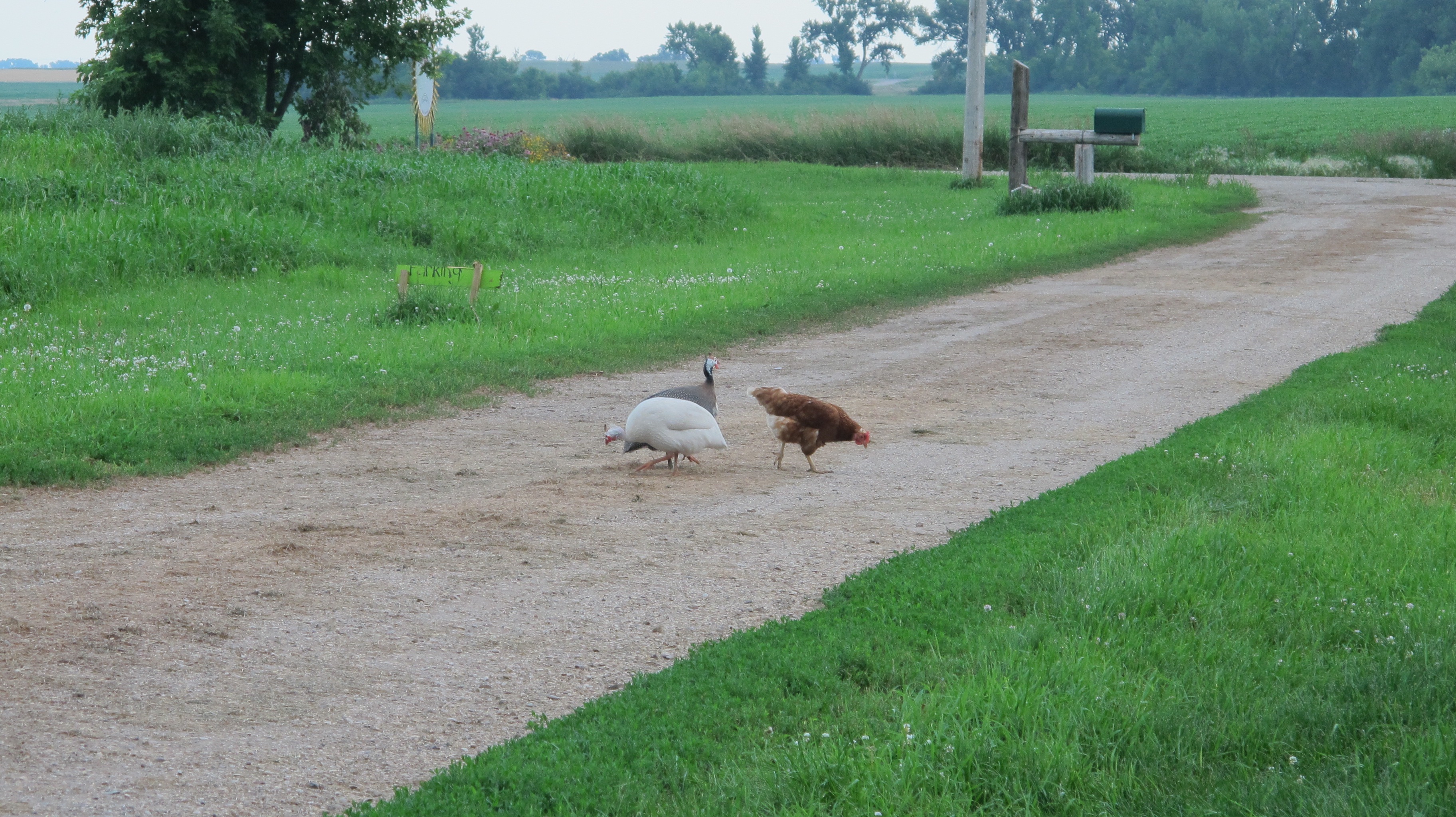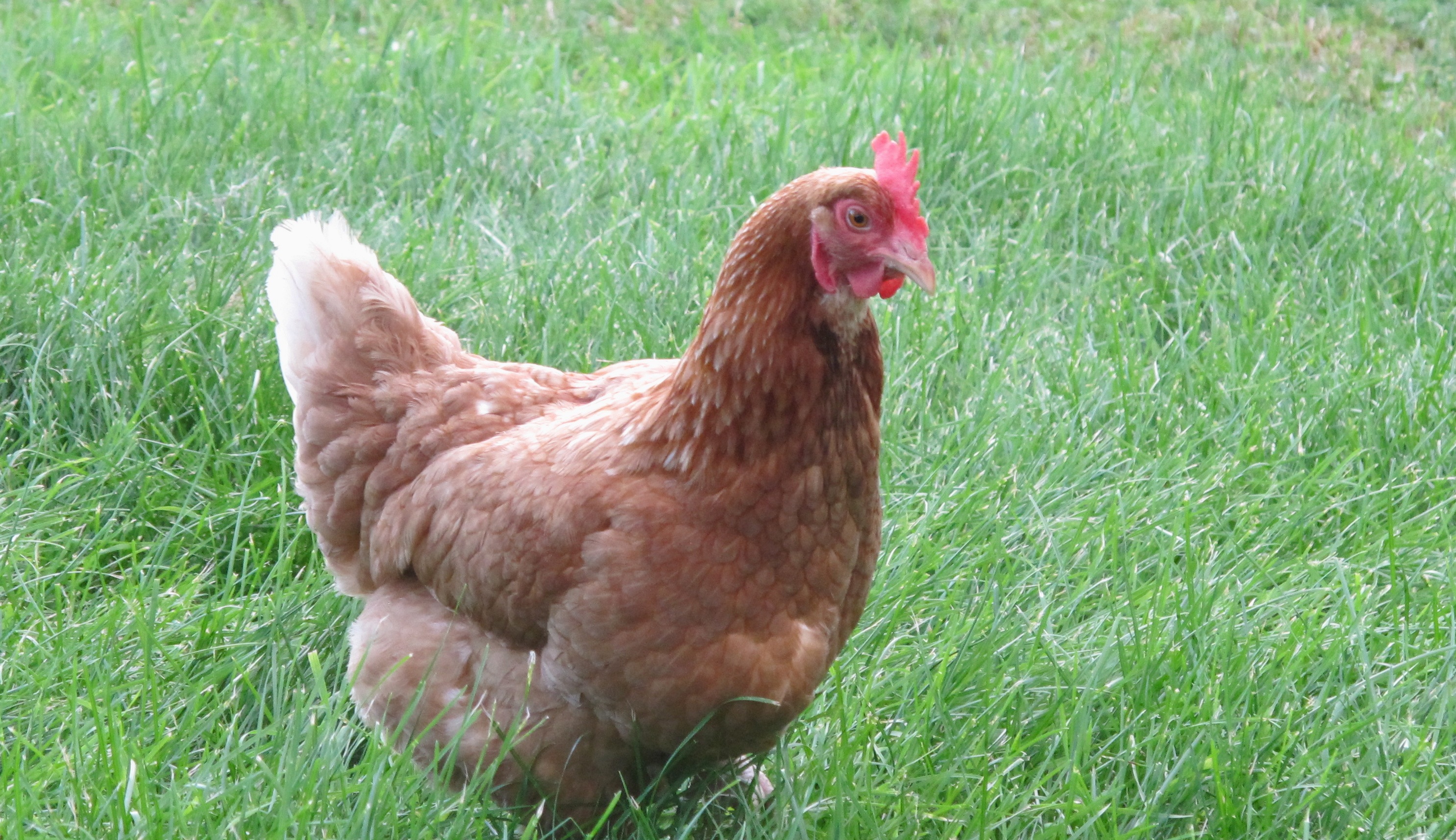 In the rotated gardens, to ward off thistle and weeds, alfalfa's long roots are planted. Wood ticks don't stand a chance, as they are a favorite snack of guinea fowl turkeys and ducks. And when the goats, horses and sheep have eaten their share of grass, in come the chickens for a little fix of protein from the manure patties left behind. All of this harmony adds a little more nitrogen to the earth, making it healthy and fertile for another season of growth.
Who comes to work at Earthrise? Wouldn't you know? A social worker from an inner city environment, named Kat, who knows how important it is to expose children to the outdoors and to this natural cycle of interconnectivity.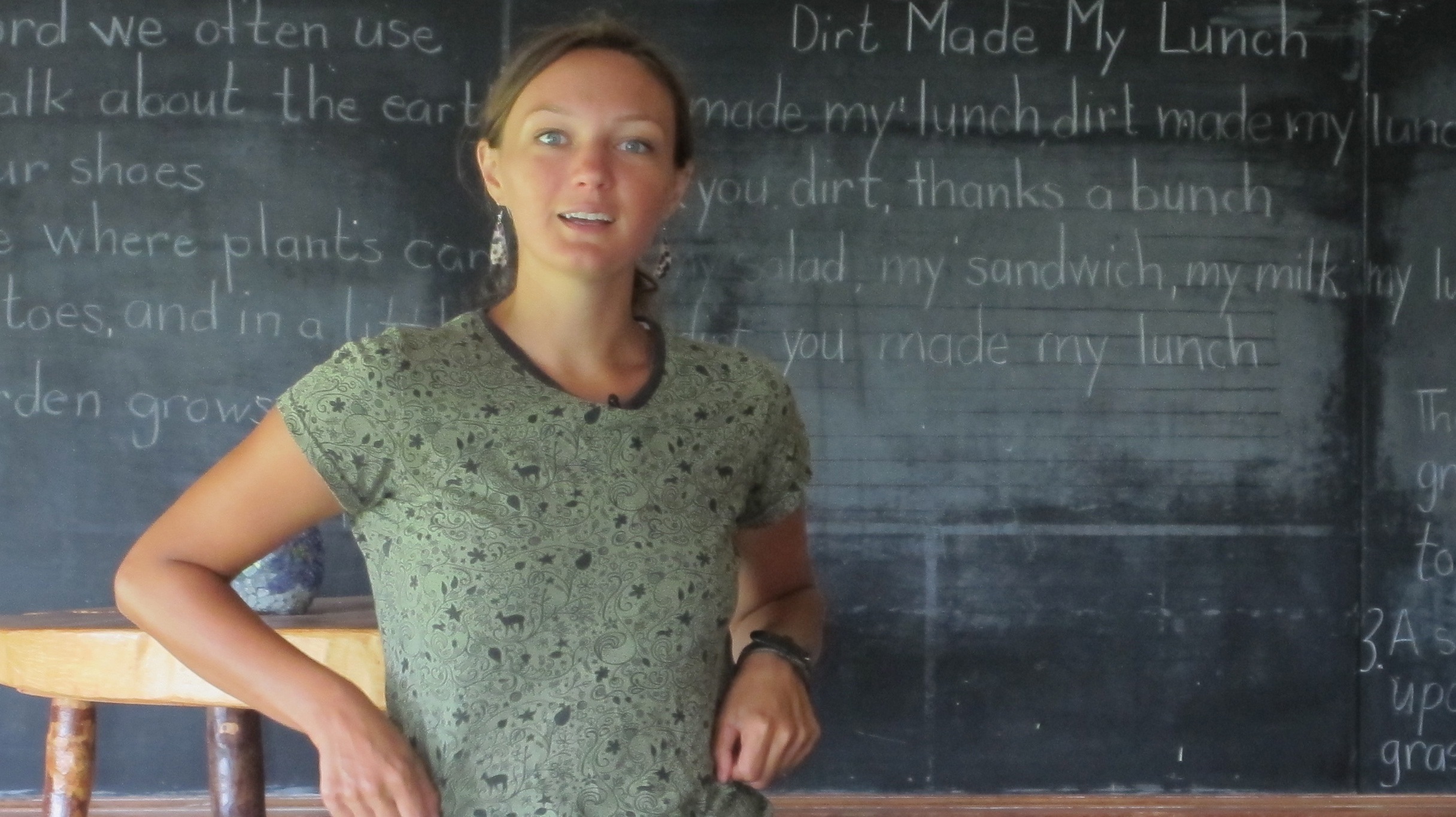 Who eats the chicken, eggs and vegetables of Earthrise?  Customers of a nearby CSA called Easy Bean, local neighbors and children in a school nearby.   Some of these children jump off the bus with glee to run on the fields, be with the animals, and learn where some of their food comes from.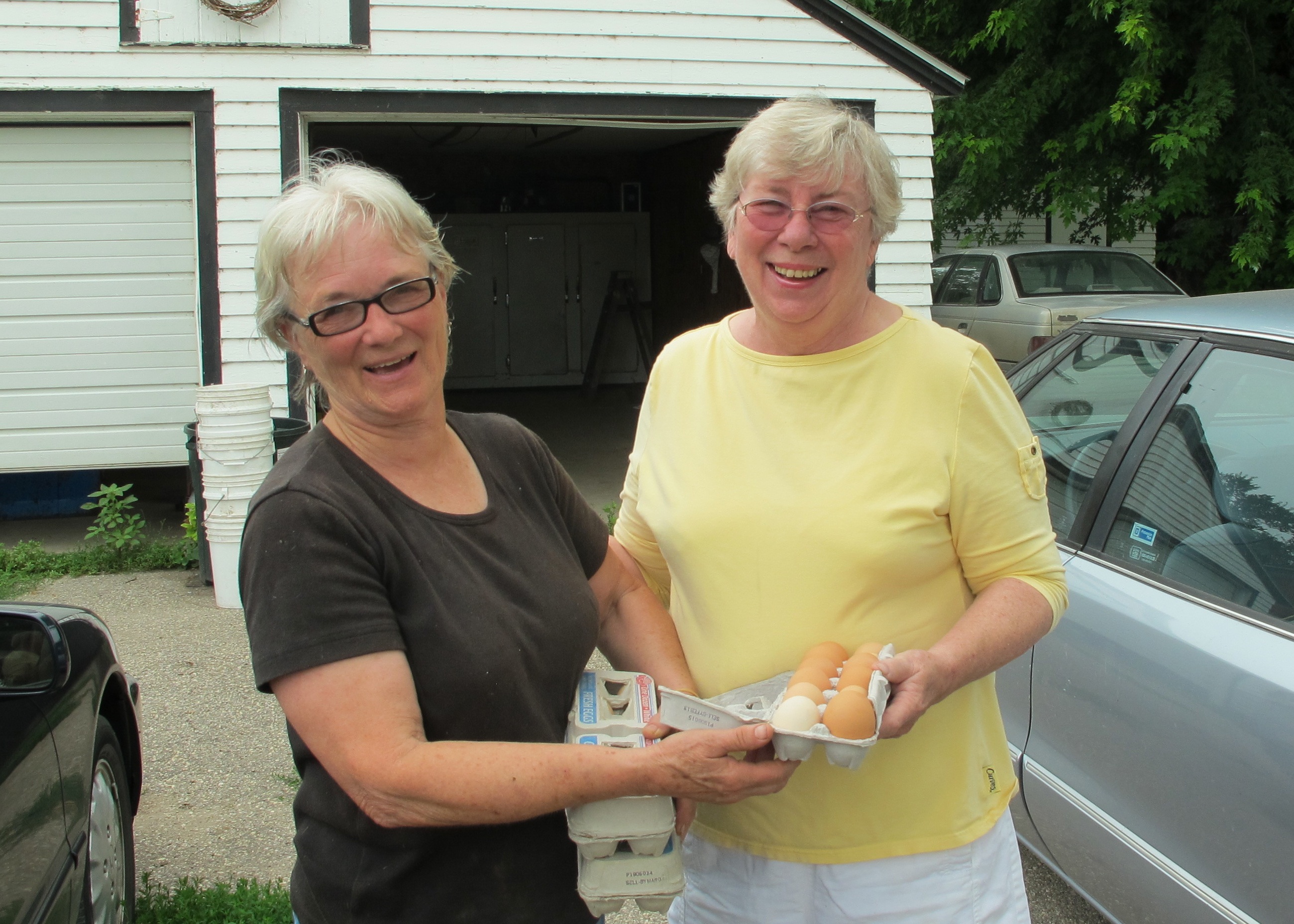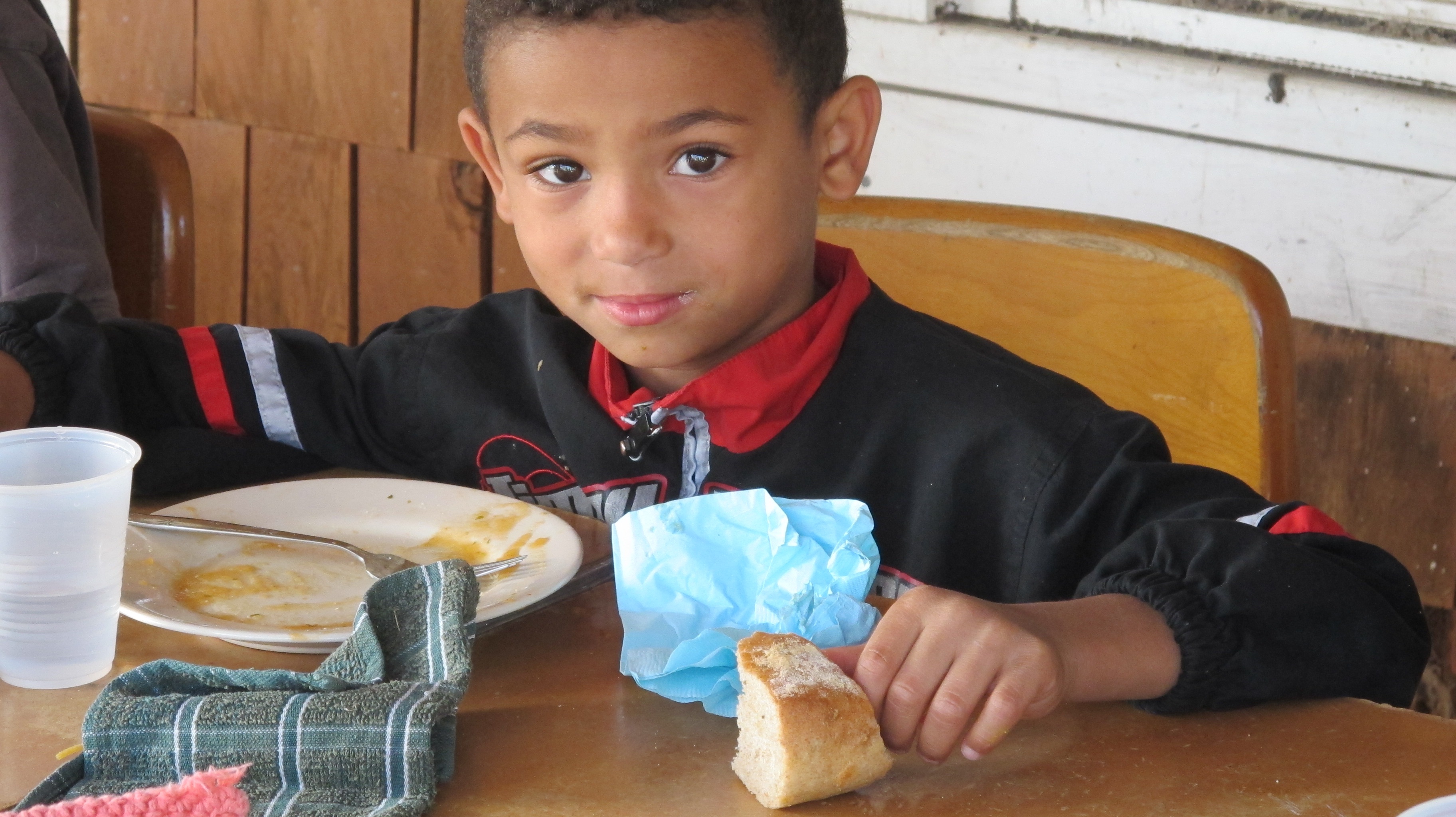 For me, a visit to Earthrise Farm is not just a lesson in biodiversity or an example of a sustainable community. It's not just a local organic family farm run by two precious school Sisters of Notre Dame in Madison, Minnesota, Lutefisk Capital, and home of author Robert Bly. And it is not merely adjacent to the 450 acres of a successful certified organic farmer, and beloved brother, Carmen Fernholz.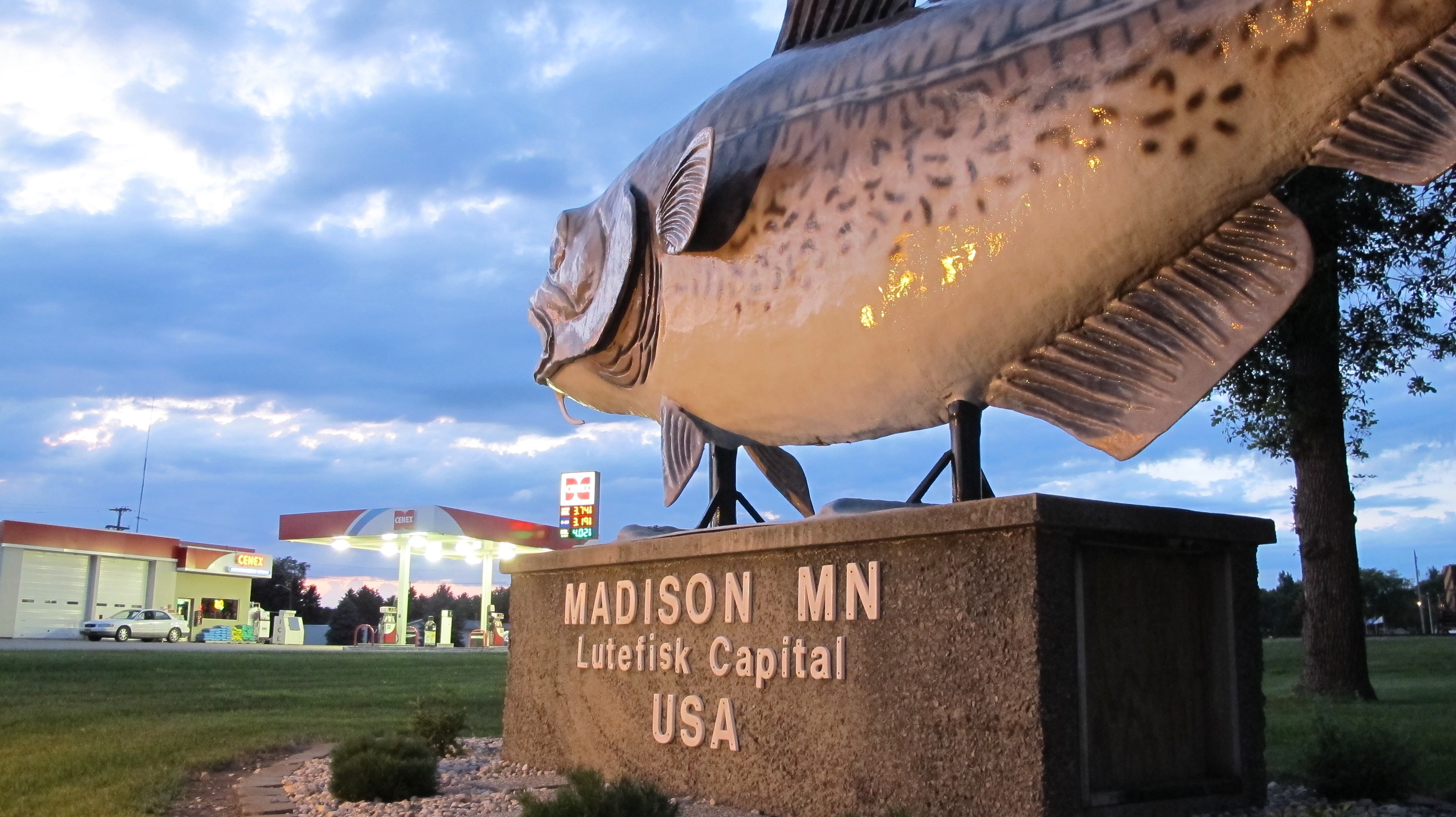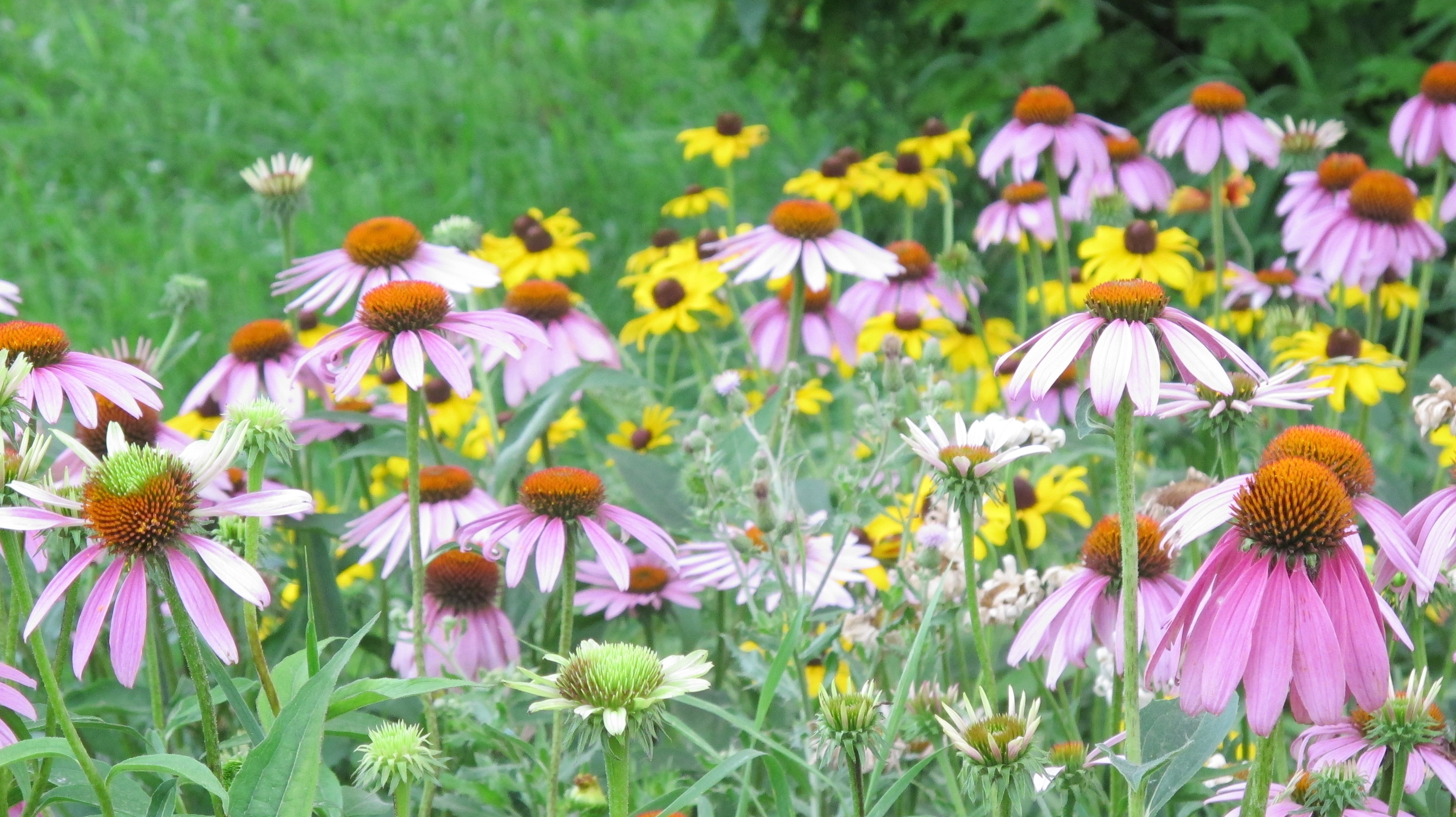 It's a story, full circle, of joy.